Your source for hand-screenprinted festival clothing, one-of-a-kind hats, shiny rocks and good vibes since 2009. **ALL LOVE**
Light Sound Dimension embodies the paradigm of transformation through art. I have always enjoyed music festivals since my first festival in 1999, and attending festivals has been a priority in my life since 2005. As an autodidact, I began teaching myself the basics of design and screenprinting in 2008, using stencil graffiti as my main source of inspiration. In 2009, I started Light Sound Dimension based on my desire to create more art and share it in a festival atmosphere. Since then, my wife Jen and I have grown Light Sound Dimension into a successful business. We have vended at over 60 festivals and countless smaller events, and running Light Sound Dimension is our full-time job.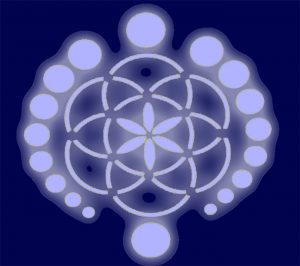 Today, I work with several of my friends to create our merchandise, and I have close personal relationships with some of the families who own the stores where I obtain my supplies. Using eco-friendly, water-based discharge ink, I hand-screenprint all of the clothing and my friend Wurthy airbrushes some of the clothing. My friend Jason in Pasadena does all of the embroidery. We continually explore different mediums to create novel art that provokes the question, "What else is possible?"
We encourage our customers to express their individuality by emphasizing limited-edition and one-of-a-kind clothing that cannot be found anywhere else (even on our website!). Because of this, we've developed a large underground following of artists, musicians, festival producers and music fans. (You may even have a friend who wears a one-of-a-kind hat with our logo and the phrase "All Love" on the side!). We choose and create special items for each festival where we vend, taking into account the audience and venue. This also means that our displays change often, and are likely to be different at each visit to the booth.